Description
Product Images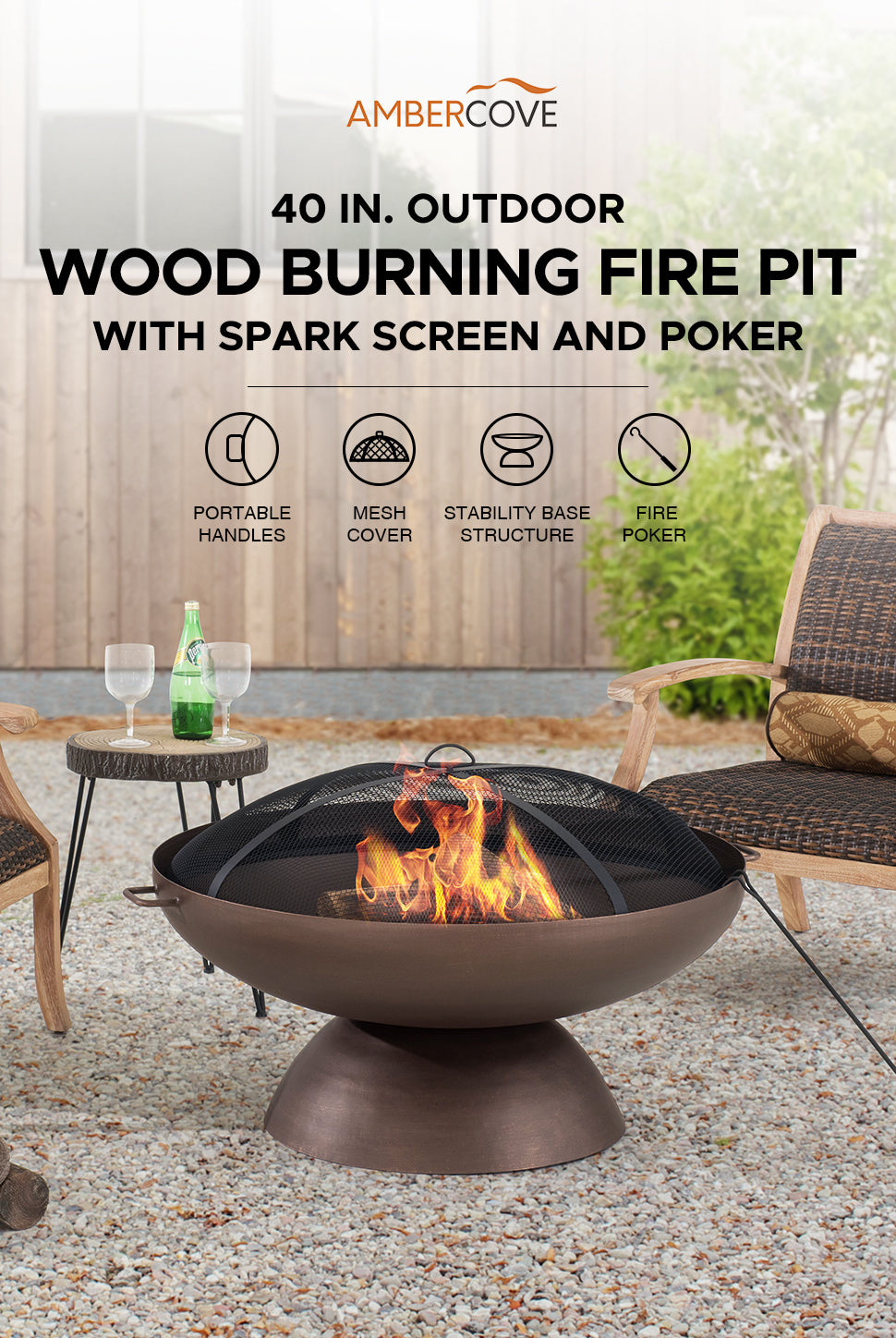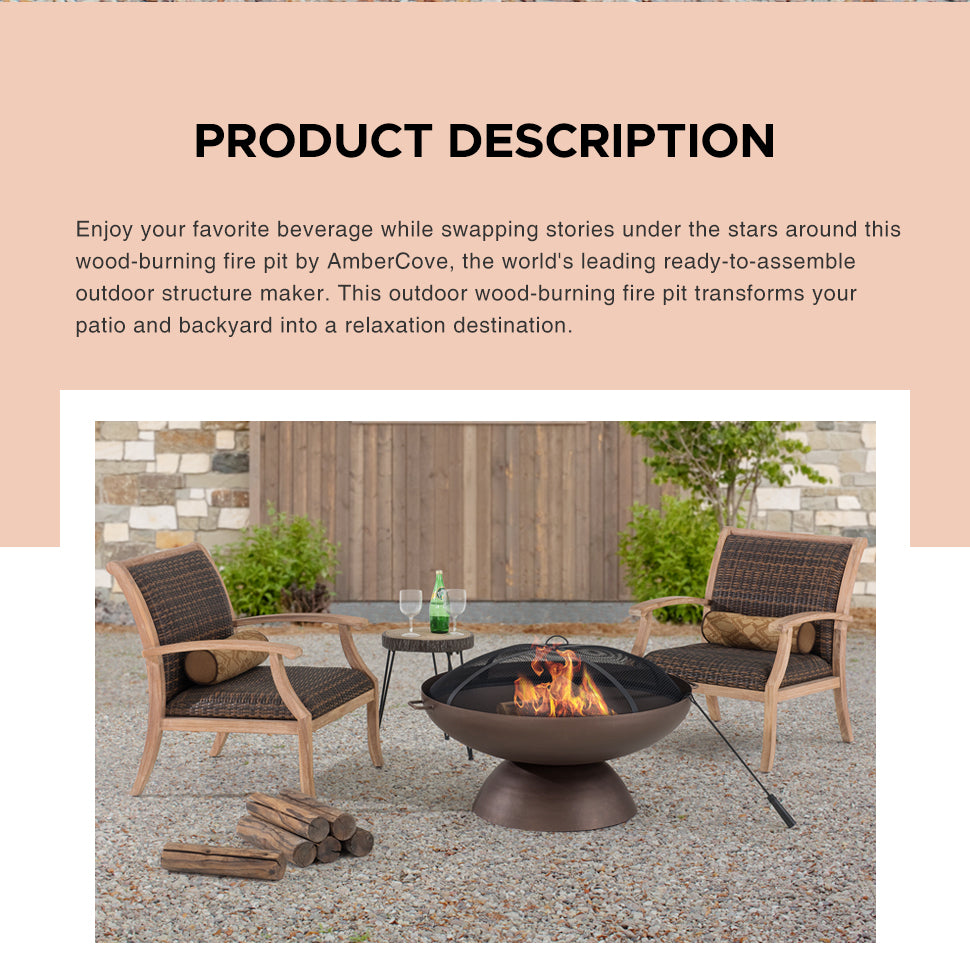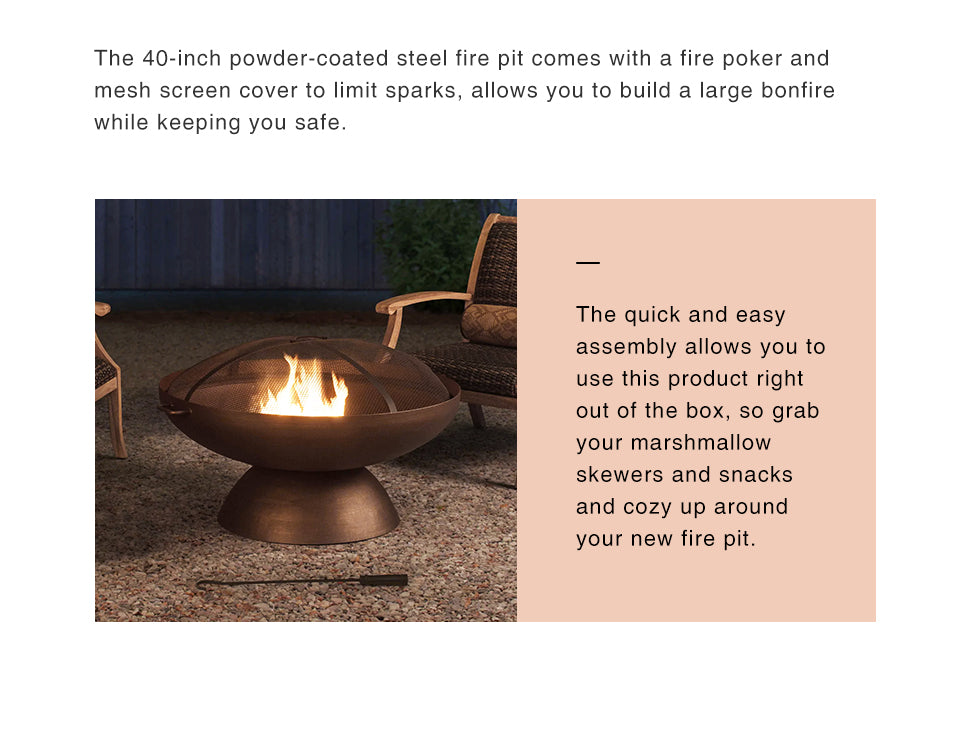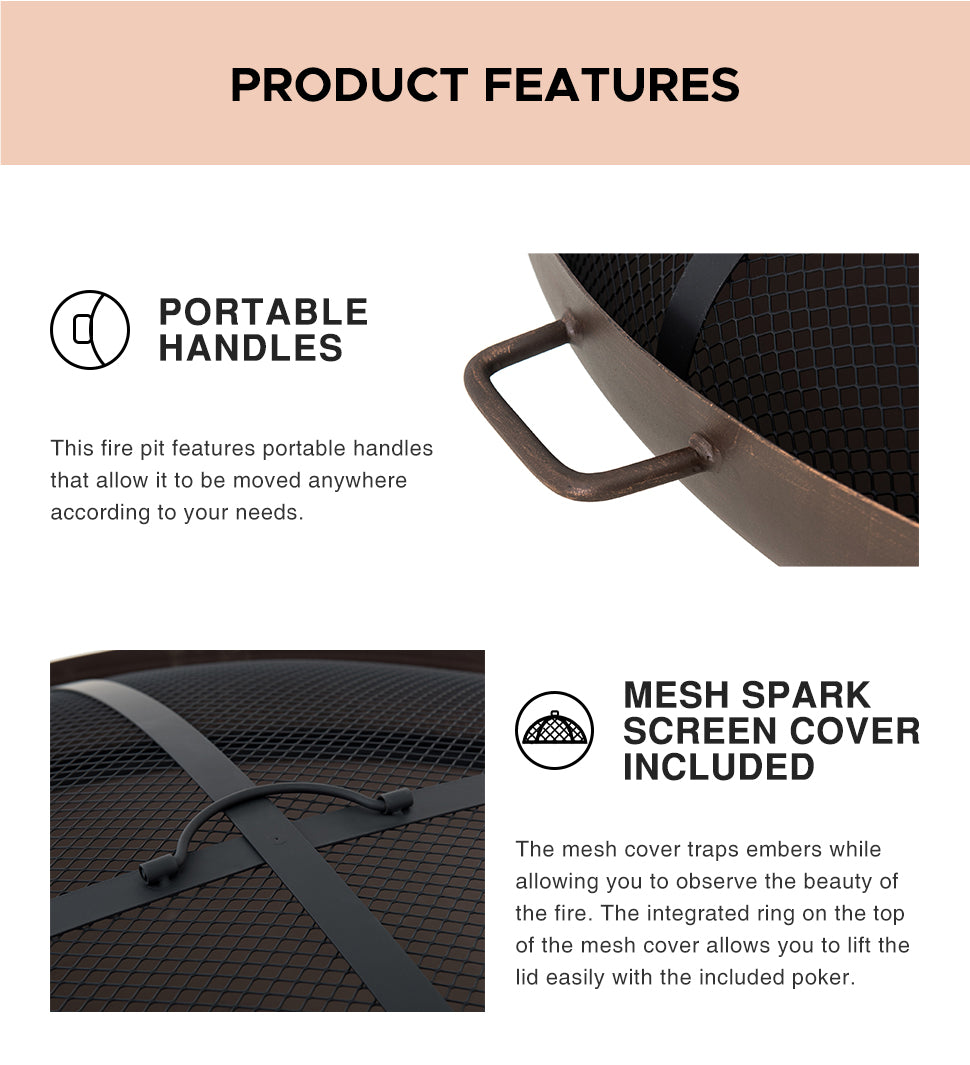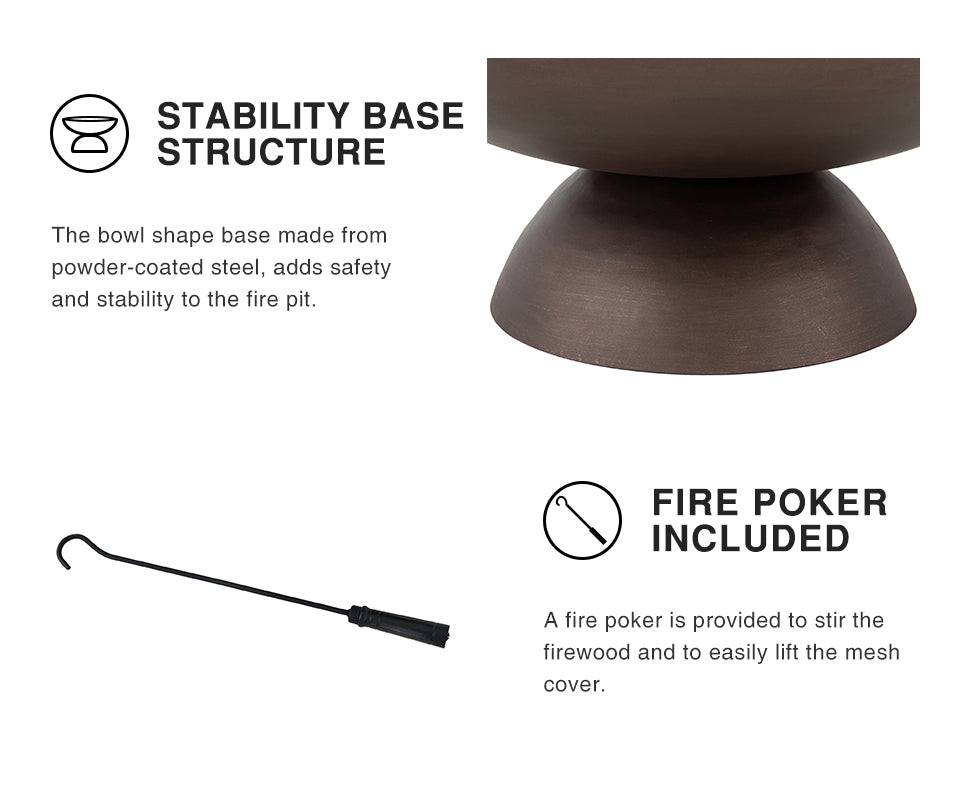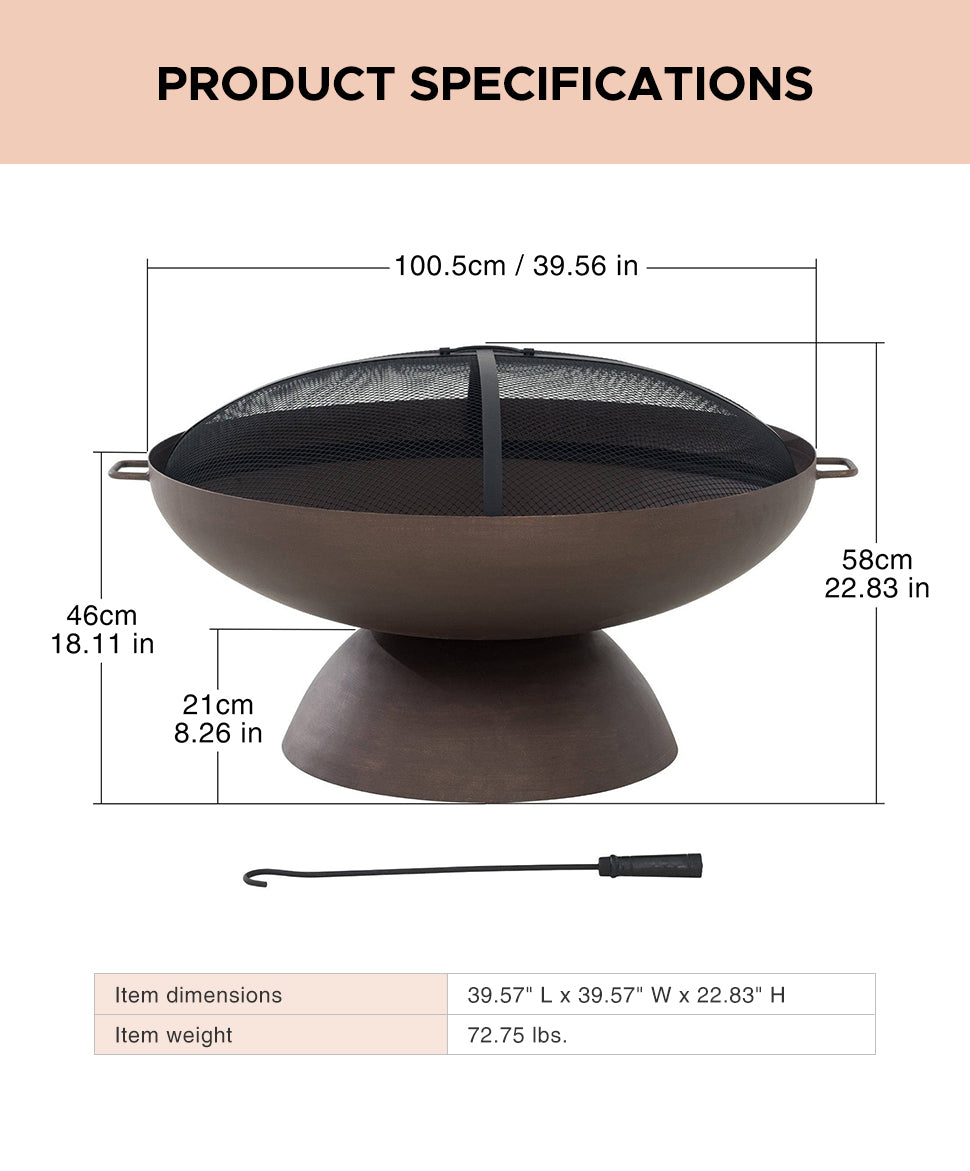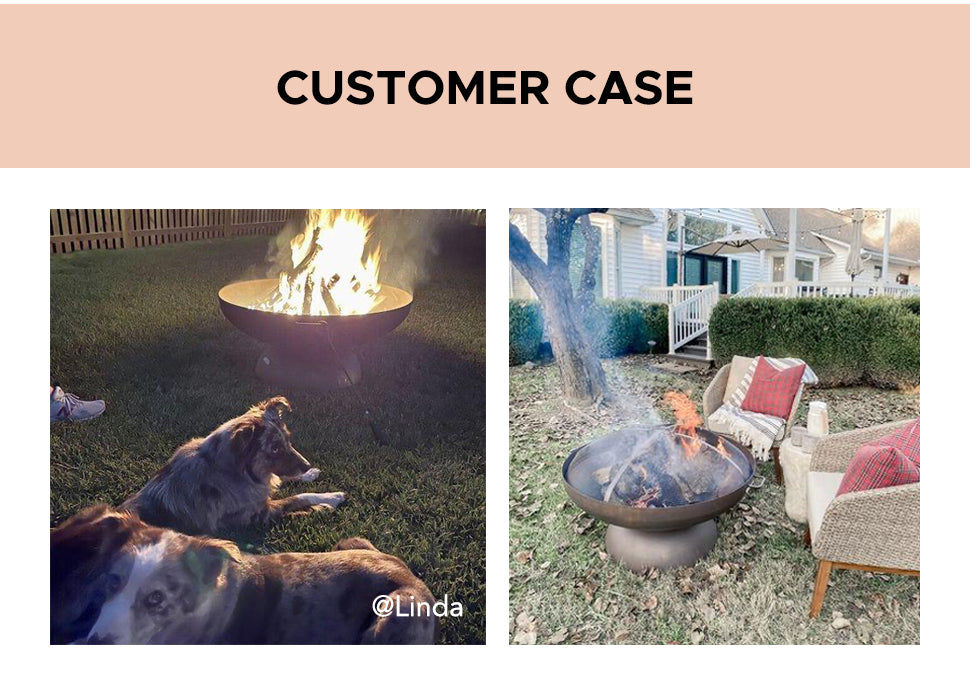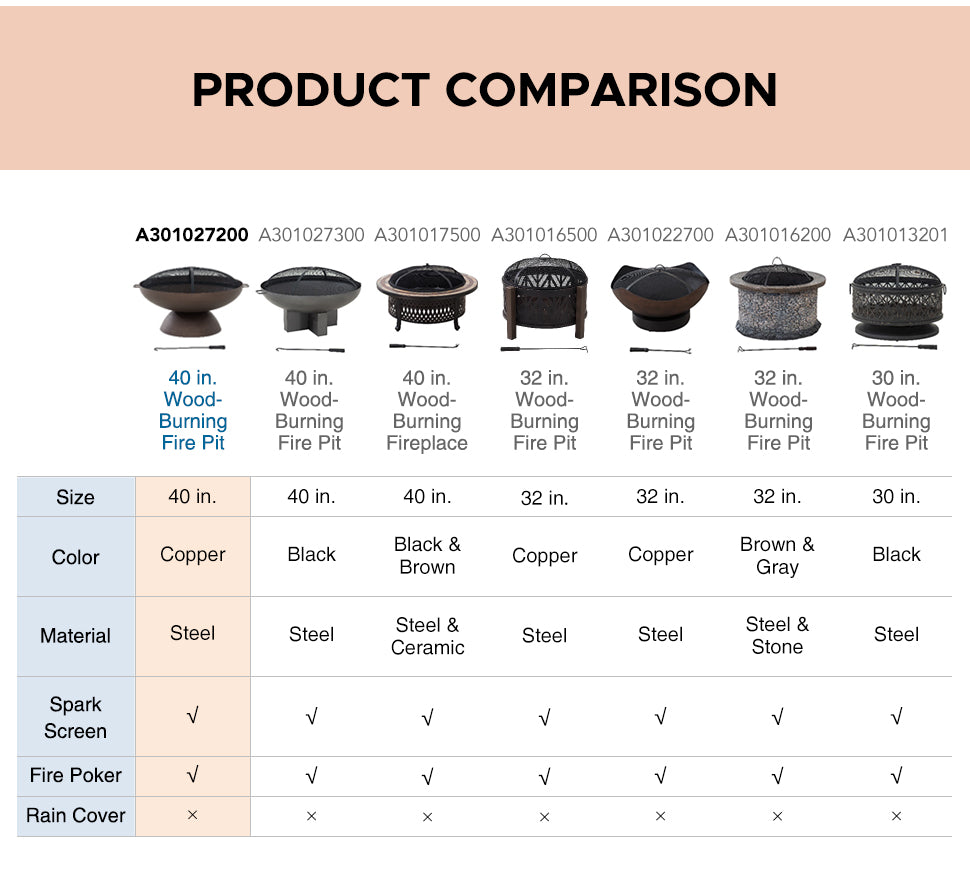 Details
Enjoy your favorite beverage while swapping stories under the stars around this wood-burning outdoor fire pit by AmberCove, the world's leading ready-to-assemble outdoor structure maker. Transform your backyard into a relaxation destination. The 40-inch powder-coated steel fire pit comes with a fire poker and mesh screen cover to limit sparks. The quick and easy assembly allows you to use this fire pit kit right out of the box so grab your marshmallow skewers and snacks and cozy up around your new firepit.
Features
Large Fire Bowl Design: This fire pit features a deep and spacious fire bowl with an inner diameter of 39.56", and a height of 9.85". The fire bowl features sturdy steel construction with a high-temperature-resistant coating, which is durable and large enough to accommodate more logs and build larger campfires.
Drainage Hole Design: The hole at the bottom of the fire pit can effectively improve ventilation when burning, help drain the accumulated rainwater after rain, keep the fire pit clean and dry, reduce the occurrence of rust and corrosion, and make the outdoor fire pit more durable.
Portable Handles: This backyard fire pit features portable handles that allow it to be moved anywhere according to your needs (do not touch the handles when it is hot or in use ).
Mesh Spark Screen Cover Included: The mesh cover of this wood-burning fire pit traps embers while allowing you to observe the beauty of the fire. The integrated ring on the top of the mesh cover allows you to lift the lid easily with the included poker.
Stable Base Construction The bowl shape base made from powder-coated steel, adds safety and stability to the metal fire pit.
Fire Poker Included: A fire poker is provided for this large round fire pit to stir the firewood and to easily lift the mesh cover.
Specification
Item dimensions 39.57" L x 39.57" W x 22.83" H
Item weight 72.75 lbs.
Assembly Information
📜Instruction Manual:  Download PDF
🔧Check out the detailed assembly video here🔧: https://youtu.be/0l1SfYyybYw
 SAP No.: A301027200
Payment & Security
Your payment information is processed securely. We do not store credit card details nor have access to your credit card information.
Questions & Answers
Have a Question?
Be the first to ask a question about this.
Ask a Question